Round 19 inch Owl Face
Witches Board
Magically Imbued with 9 Moon elements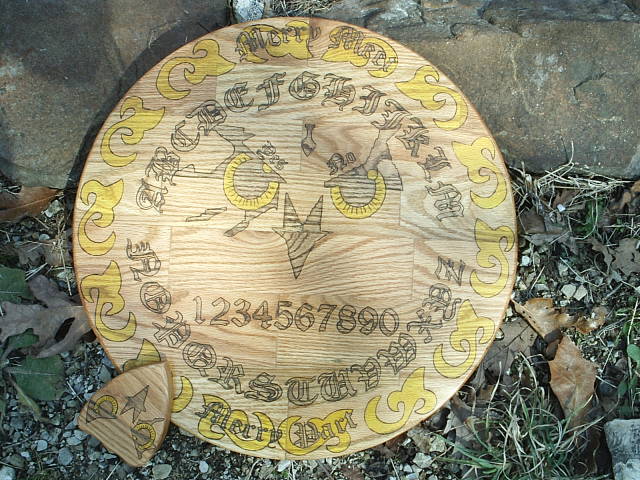 Owl Wisdom 19 inch Round Spirit Board!



Round Spirit Board - Ouija style

$139.99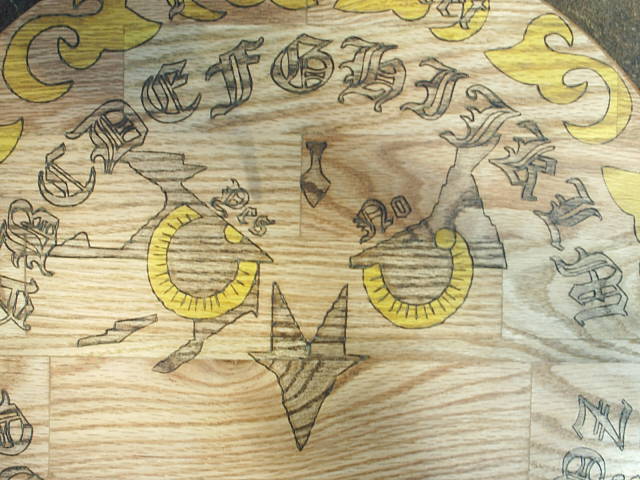 Hand waxed and buffed for a one of a kind sheen!!

Symbols and lettering is wood burned by hand for lasting beauty!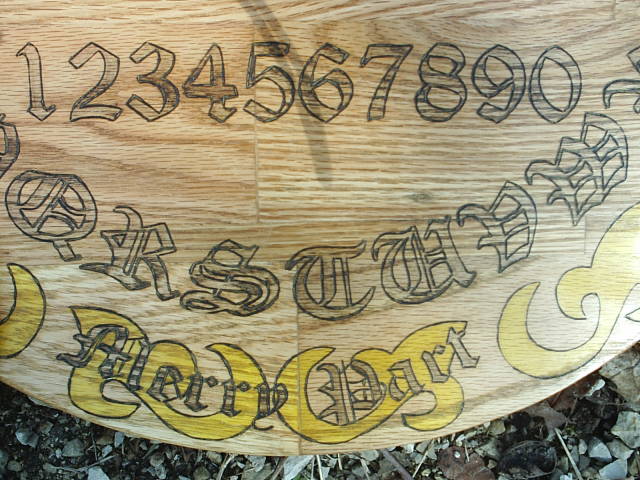 Simple yet traditional!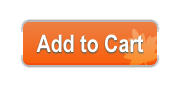 Each board is numbered and signed by DragonOak.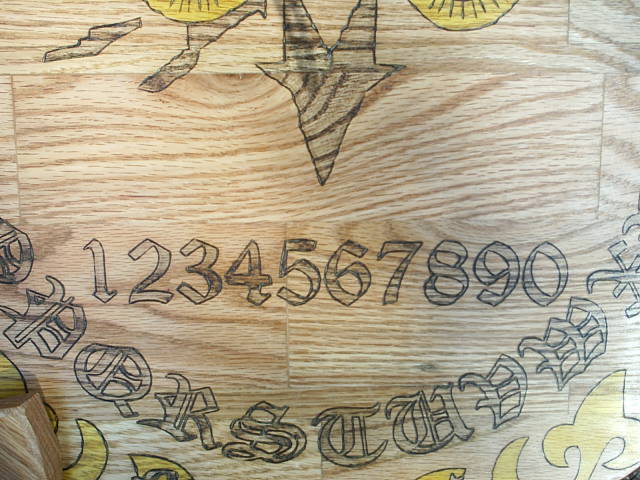 The Witches Board pictured measures 19" round. No matter where you place the board inside, it makes an attractive addition to any table or counter. No metal is used in constructing this board, as some believe that metal can interfere with the flow of energies. Each Board comes with a planchette and instructions. Boards and planchettes have been infused with 9 different elements that are known to attract visitors from the other side. These elements include silver, crystal, and willow leafs.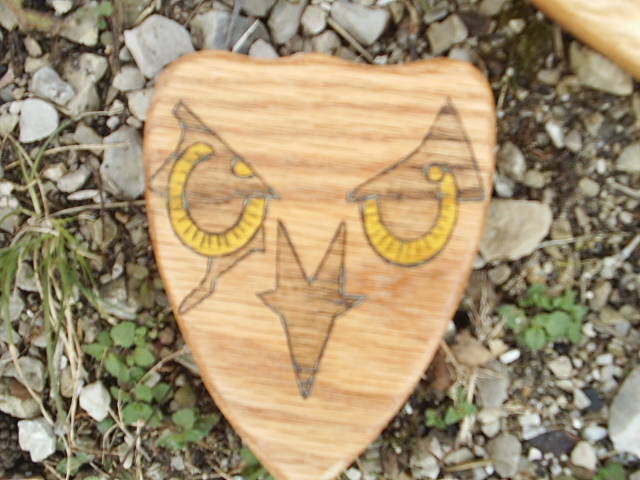 Solid Wood!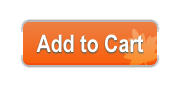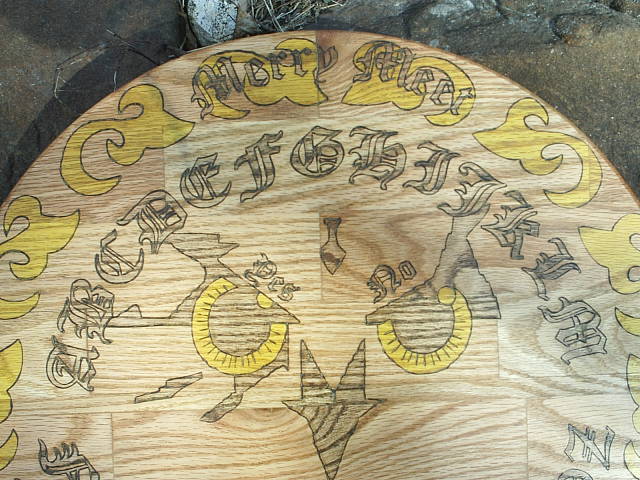 This board is hand crafted by DragonOak, "one who walks the pagan path". DragonOak has studied methods of divination for over 20 years and now brings forth handcrafted items that are fitting for the field of divination.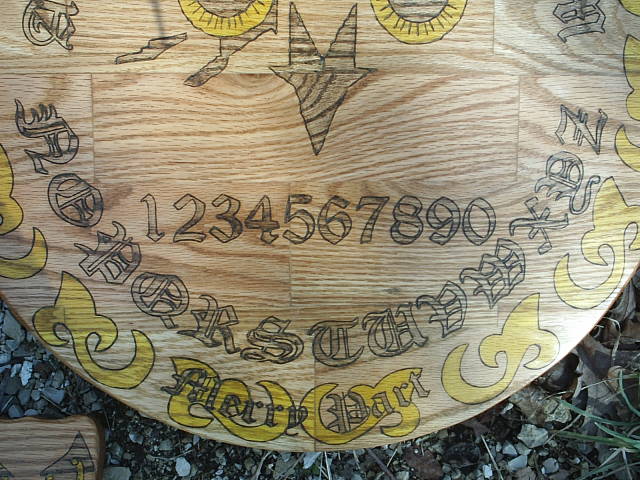 Natural stains and finishes are used to protect the wood and highlight the beauty of natural wood on this Witches Board.